Don't lie, your first impression was "No, I don't need to be reminded of my horrendous piano lessons when I was a kid!". Trust me, we feel you bro.
But wait! Isn't the reason we hated our music lessons so much was either because we were too lazy to practise our exam pieces and we just preferred playing pop songs, in which our teachers protested against? 
Don't worry, trust the JB Classical Music Festival 2017 to show you the other side of classical music, in such a way you (and your 8-year-old self) have never heard of. Happening at the brand-new Amari Johor Bahru and the finale extravaganza at Pinewood Iskandar Malaysia Studios, here's why you should not miss out on the finest music (and the fun!) this year:  
1. It's not JUST Beethoven, Bach and Brahms. Or Mozart!
In fact, there aren't ANY pieces by them this Classical Music Festival! Get ready to be introduced and exposed to classical music outside the usual famous composers we all know and love. Performed by world-class orchestras and ensembles, this year's programme includes works by Kako, Renard, Chausson, Dvorak, and even a healthy dash of jazz by Gershwin! 

2. Epic soundtracks for your post-festival Spotify playlists!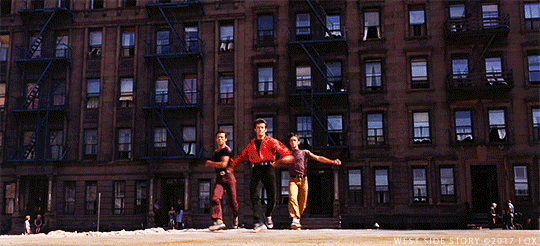 Equally as epic as the Star Wars soundtrack (check out Reason 5!), remember the iconic "Summertime" from the 1959 opera-turned-film, Porgy & Bess? Well, you're in luck because our very own National Symphony Orchestra Wind Ensemble will be bringing us A WHOLE GERSHWIN SELECTION from Porgy & Bess!   
To add to your exciting soundtrack platter, don't miss out on the iconic Symphonic Dances from the 1961 Oscar-winning musical, West Side Story. Did you know that Elvis Presley was approached for the lead role of Tony, but he declined? Too bad! 
3. What happens when you put a Japanese, a Frenchman and 2 Spaniards together?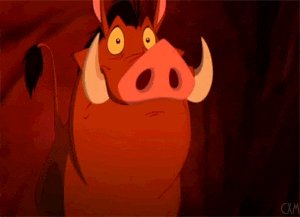 It can either go really good, or really bad! First time in festival history, we match up 4 top-notch musicians of 3 different nationalities, sans frontières - Sayaka Ohira (Violin) from Japan, Benjamin Fabre (Viola) from France, Ivan Torres (Cello) from Spain and Mireia Frutos Fernandez (Piano) from Spain - to perform together for the very first time.
Featuring pieces from Kako, Chausson, Turina and Faure, we are all curious to see what happens on the big stage! What will be the fruit of this diverse cross-border collaboration? Only one way to find out!
4. Headlining the festival is Siam Sinfonietta, Thailand's secret national treasure!
Yup, it's not everyday you get to watch and be in the presence of Thailand's acclaimed symphony orchestra, Siam Sinfonietta, in action! Headlining the festival with A Thai Odyssey on the final night of the festival, the celebrated 70-piece orchestra presents an explosive programme which includes love songs from the late Thai King Rama IX, Bela Bartok's The Miraculous Mandarin and the Suriyothai Suite, which is an original composition by the orchestra's co-founder and conductor, Somtow Sucharitkul. 
Get your tickets quick before they run out! 
5. The Empire Strikes...A Chord
Whip out your light sabers as musicologist Dr. Andrew Filmer takes us on a inter-galactic journey behind the iconic music of Star Wars, through both sound and stars. This one-of-a-kind special event, not only explores the why and how of the music, but it definitely makes you want to go home and binge-watch the saga all over again!
May the force be with us all.
BONUS!
6. Get the Festival Pass and Save A Whole Lot of Money!
Get the Amari Festival Pass for only RM100.00 and get access to all Amari concerts (Sans Frontieres and Jazz Up - Rhapsody in Blue) and free access to all workshops and even the Star Wars event!
Not only do we have one special pass, we have TWO festival passes - double the savings!
Get the Pinewood Festival Pass for only RM200.00 and get access to all Pinewood concerts (Journey to the West Side and A Thai Odyssey) and free access to all workshops and yes, even the Star Wars inter-galactic workshop!
For the full programme and ticket links, click here!
SEE YOU ORCHESTRA-HEADS THERE!
Please reload